HYDROGEN COURSE
As early as 1874, Jules Verne wrote: "Hydrogen is the coal of the future". But how? Knowledge is essential if you are dealing with hydrogen now or in the future. This course covers the entire hydrogen chain from production to application, associated components, safety, regulations and physical principles.
This five-day course is offered in collaboration with HAN university of applied sciences (based in Arnhem).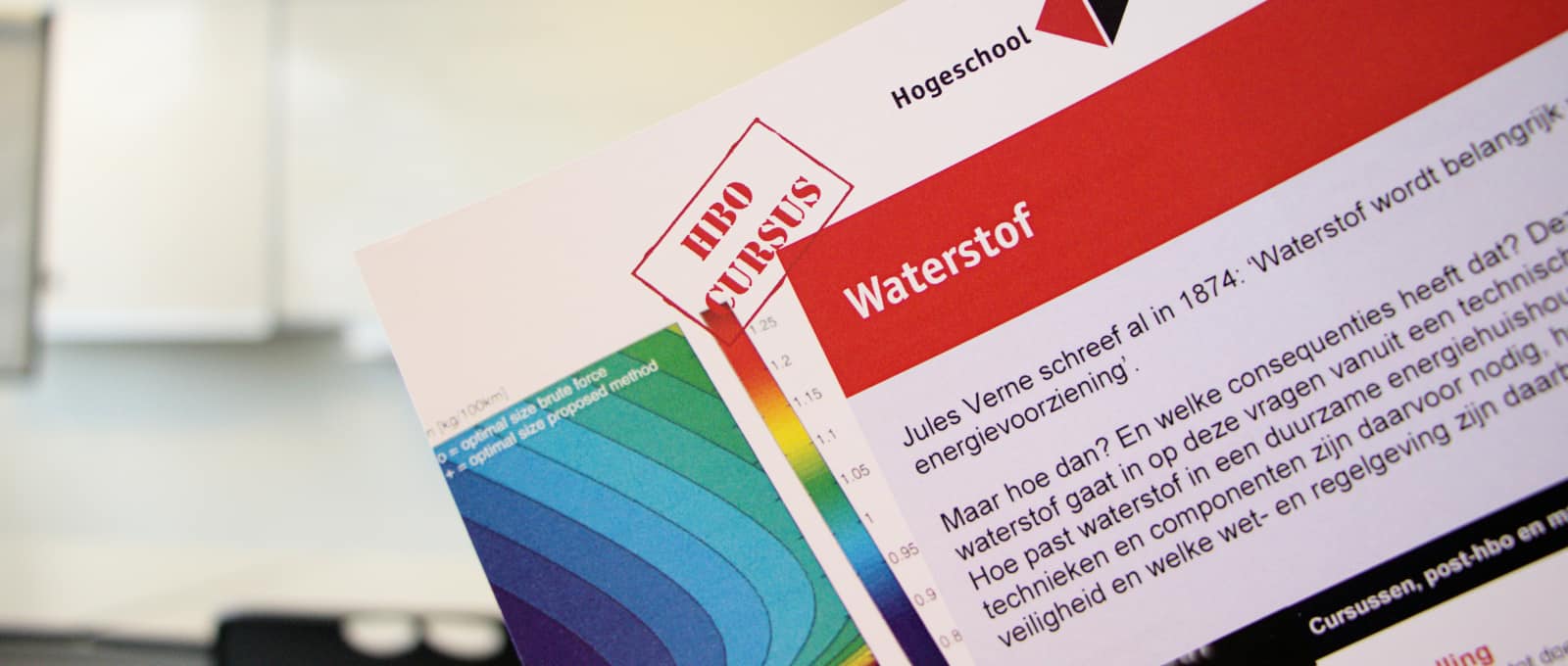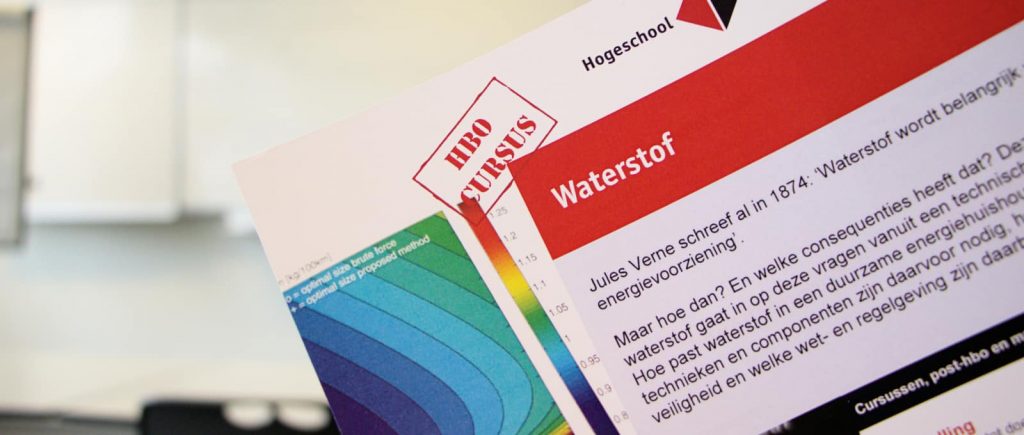 Who is this course for?
As a professional, you will have to deal with hydrogen applications now or in the future
You think or work at the level of intermediate or higher vocational education with prior technical or economic training
Which subjects will be addressed?
Physical properties
Hydrogen chain
Hydrogen technology

Fuel cell
Electrolyzer
Compressor
Storage

Safety

Physical safety
Functional, process and environmental safety

Laws and regulations
Mobile applications
Stationary applications
Built environment
Finances and market
Calculations in hydrogen applications
National and international policy
Online
Due to COVID-19, we now offer the course online
Regular course
Course at HAN university of applied sciences in Arnhem